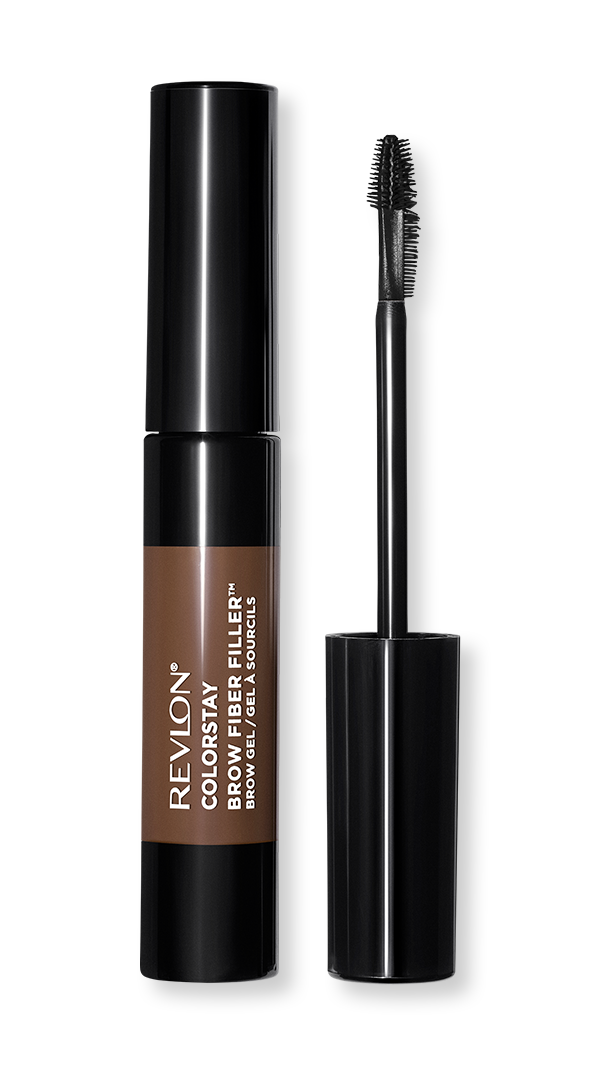 Get instantly fuller eyebrows that last up to 2 days with a fiber-infused waterproof gel.
Our longest lasting eyebrow filler! Up to 2-day wear!
Thicken, fill and define your brows in a few simple swipes.
Tinted gel formula contains brow-building fibers that latch onto hairs, creating fullness and definition.
2-in1 Brush & Comb applicator evenly distributes colors and fibers for easy application and buildable volume.
Waterproof and smudge-proof.
Softening formula with avocado oil to condition eyebrows.
Prep the area by grooming your brows. Tweeze with Revlon® Expert Tweezer

Slant Tip, trim any stray hairs with Revlon® Brow Shaping Scissors and Brush Set, and use the clean spoolie brush to rake your brows in an upward motion.

Use the 2-in-1 Brush & Comb applicator's micro-tip bristles on the head of the brow in short, upward strokes. Using the applicator's thin comb on the tail of the brow, comb through formula in the direction of the hair growth and following the natural arch of your brows.

Moving the eyebrow definer from the inner to the outer edges of the brows, sculpt and define their shape. (If needed, dab away any excess tint from your skin or fine hairs with a makeup remover.)

Apply a second layer if needed to any remaining area that appear sparse or thin.

Use a clean spoolie brush after application to perfect the shape and leave a natural finish.